What Is The Process For Water Removal If My Stillwater Home Has Been Flooded?
7/19/2020 (Permalink)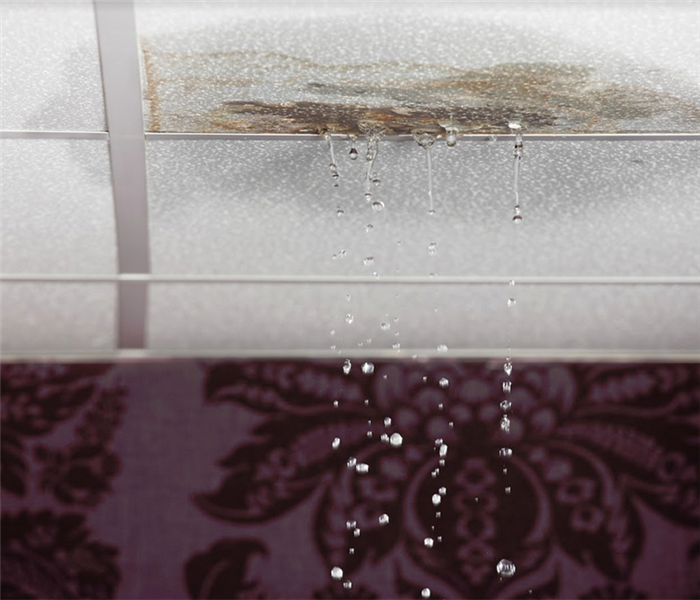 Water can collect in your property before you even realize it. Act quickly and contact SERVPRO for water damage remediation.
SERVPRO Has the Equipment and Experience to Thoroughly Remove Water from Your Stillwater Residence
If your Stillwater home has experienced flooding, immediate water mitigation is a must. Our Green Team will arrive on the scene, ready to take on the challenge.
How soon will your technicians arrive on the scene?
When a call comes in to deal with water removal in Stillwater, our technicians are ready to go. We provide an immediate response any day of the week, day or night. Flood damage doesn't stop when you stop the source of the flooding, or the storm ends. It keeps on causing insidious problems, doing damage that you may not be able to see. Flood damage can include:
Water gets absorbed into walls, contents, and upholstery.
Furniture and rugs can bleed onto carpets causing permanent damage.
Papers, books, and documents can swell and become permanently ruined.
Drywall can break down from water absorption.
Tarnish, rust, and corrosion will deteriorate metal objects.
Mold and mildew spread rapidly.
Musty odor starts and worsens with time.
We Understand the Importance of a Rapid Response
The list above is only a portion of what water can do. It can seep behind walls, cupboards, and under floorboards. That is why water removal to your Stillwater residence immediately is vital. The Process that The Institute of Inspection, Cleaning and Restoration Certification (IICRC) accredited technicians use is based on advanced technology and years of handling flood issues in homes and businesses.
Getting Started – Assessment
The first thing the techs will do is an inspection and damage assessment. This allows them to determine the extent of the flooding and plan appropriately. Everyone's situation is different. While there are standard procedures to follow, we fine-tune them to meet the client's needs. If the flooding is extensive enough to require a move-out, this begins now.
Beginning the Water Removal
Now we bring in the powerful pump equipment and start extracting the majority of the water. Truck-mounted pumps can remove thousands of gallons of water quickly. SERVPRO has submersible pumps that aid in the removal in cases of high levels of water. Portable extraction units get used for minor flood damage. There are other water extraction tools the Green Team uses as well. These include:
Moisture Sensor – SERVPRO uses specialized, ultra-sensitive moisture detectors, meters, and hygrometers. These devices allow the techs to determine moisture saturation levels.
Infrared cameras – The staff uses these to seek out water hiding behind walls and ceilings.
Rover – A highly maneuverable water extraction system
Squeegee – Used on hard flooring with either a truck-mounted or portable pump.
Carpet Wand – Used on carpeting with either a truck-mounted or portable pump
Water Restoration

Once the majority of the water gets removed, restoration to preloss condition continues. Carpets and padding get inspected to determine if they need removing. If delamination has occurred, they are not salvageable, and the goal is to prevent damage to the subflooring. At SERVPRO, we want to leave your home, "Like it never even happened." This entails cleaning and restoring your home to the way it was before disaster struck. Throughout the entire process, we will continually monitor the moisture levels in the floors and walls.

Drying Everything Out
The IICRC technicians take into account the temperature, room size, and relative humidity to determine the proper amount and type of drying equipment. We want to restore your home and prevent secondary water damage such as warping and swelling of furniture, walls, and flooring. Industrial strength dehumidifiers are the key to preventing that from happening while pulling excess moisture from the air. Water evaporation is accelerated by air movers that create a massive airflow in the flooded area and across content such as furniture.
What You Can Do to Help
If you have undergone flooding in your Stillwater home, you may want to help while waiting for the professionals to arrive. But safety is the primary goal. Turn off electricity if the water intrusion has occurred where there is the possibility of electrical shock. Do not risk your personal safety in attempting to move heavy items or where you could slip or fall. Wait for the professionals to arrive. If the damage is contained and it is safe to do so, mopping up excess water right away can help. Here are some things you can do:
Remove items of wood furniture and wipe dry.
Remove colored rugs from carpets.
Prop up cushions and other upholstered items.
If it's warm weather, turn on the air conditioning. ONLY if it's not an electrical hazard!
Pick up items off the floor to allow the team to vacuum.
When dealing with any size flooding, SERVPRO is Faster To Any Size Disaster.

Contact SERVPRO of Dover/Stillwater at (973) 810-2825 for quality water removal service.