It is important to understand what the weather (Flood) warnings mean
12/26/2017 (Permalink)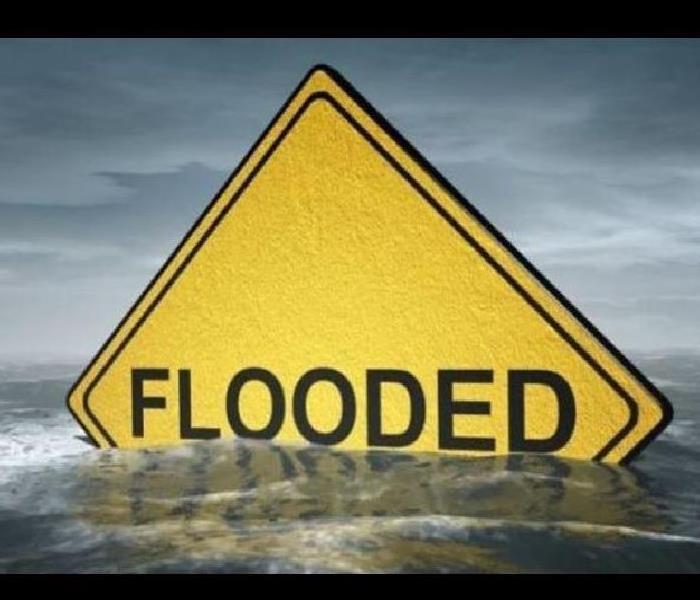 The winter season is here, we all know that because we have experienced the cold breeze in our faces and the snowflakes falling in the last weeks. We also know that it is hard to predict the weather and its dangerous storms, but we should know that there are a couple of warning signs that are designed to help us to be prepared and stay safe. It is our responsibility to learn their meaning in in order for them to be successful. For example, in a large snow storm, besides the common dangers there is also the possibility of flooding once the snow melts. Therefore, the National Weather Service will issue some flood warnings and understanding them could make the difference to keep your family and property safe.
Please review the following description of the four main flood warnings:
Flash Flood Warning: This flood warning is issued when the flood is imminent or it is already occurring. You will need to move to a higher ground because this type of flood can be sudden and a violent one, it hard to predict how long it will last it could take from minutes to hours to develop, and it can happen even in areas that are not immediately receiving water. It is important to understand the meaning of the warning signs to know what to do when one is issued. In this case when you see or hear this warning take action and stay safe.
Flood Warning: This kind of warning is issued when flooding is either occurring or is imminent. You need to take action and find a safe place for you and your family.
Flood Watch: This warning is issue when the conditions are favorable for a specific hazardous weather event to happen and for flooding to be in the area. It is a preventing warning because it does not mean that flooding will occur, but is a possibility that can happen.
Flood Advisory: This type of advisory is issued when flooding is not expected to be severe enough to issue a warning, but it may cause inconvenience and therefore people should take caution because the situation could change.
We hope that these information is helpful to you and to your family. If you ever have an issue with flooding call us we are the professional team that you can count on, we are SERVPRO of Dover/Stillwater 973-810-2825.