Be a Savvy Dover Business Enterprise with SERVPRO's ERP Mobile App
6/3/2019 (Permalink)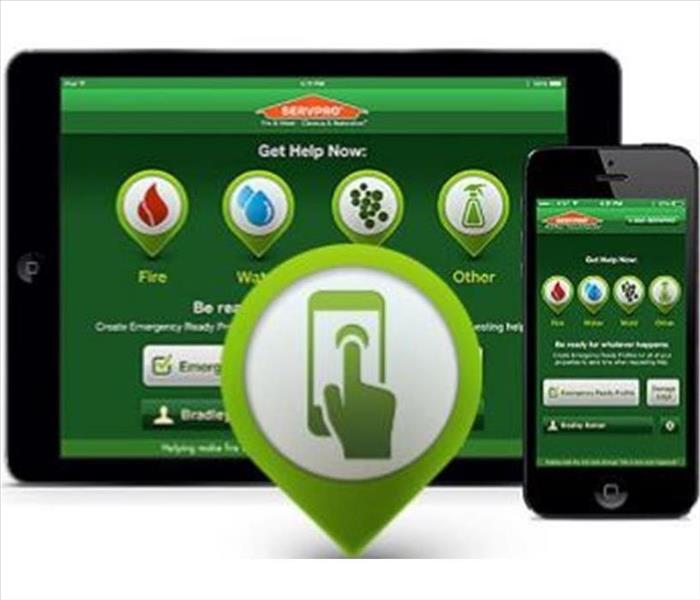 SERVPRO Offers the ERP Emergency READY Profile Plan to Help Prevent and Mitigate Water and Fire Losses to Your Dover Business
Extreme Weather Patterns Continue Risk of Flood Damage to Unprepared Dover Businesses
When rain and wind storms bear down on Northern New Jersey, Dover businesses can be in the path of significant flooding. The owners and employees of any affected company know all too well the financial stress and worry that accompanies commercial damage from the contaminated water and the tremendous amount of work needed for proper cleanup. Let our Institute of Inspection, Cleaning, and Restoration Certification (IICRC)-trained team help you through this difficult time.

Retail establishments, restaurants, office buildings, schools, and healthcare facilities are among the commercial enterprises that keep Dover a robust and attractive community. Flood damage to your business affects everyone in the area, limiting the choices for residents and other businesses for as long as you must remain shut down. Nearly 50 percent of businesses that halt or severely curtail the provision of goods or services after flooding risk permanent closure.

SERVPRO has strategies that help keep your business on track even after the flood waters rise. Preparation for the devastation your commercial building might suffer after contaminated waters from overland or flash flooding invade is the key to surviving the crisis. Our Emergency READY Plan and Profile (ERP) is an excellent way to predict how flooding could affect your property, allowing you to adapt to minimize damage in advance.

An ERP also assists our team at SERVPRO to provide you with targeted and effective responses if the worst does occur. When we work with you to develop your personalized plan, we gain vital information about your layout and operations. An experienced project manager visits your site, looking for the strengths and vulnerabilities in your business's set up. Expect practical pointers to improve outcomes, including suggestions about storage decisions, equipment safeguards, exterior and interior building maintenance tips, and more.

Use our mobile app to give us more details, including contacts for vendors and contractors who designed your systems. Identify SERVPRO as your preferred restoration provider and name agents among your staff, family, or other trusted individuals to act on behalf of you and the company if flooding occurs when you are unavailable.

Businesses served by SERVPRO of Dover / Stillwater can rely on our experience, training, and equipment to weather any storm and resulting flood damage. Call us at (973) 810-2825 to set up an ERP consultation or to ask for assistance after a flooding loss.
Welcome to the Town of Dover, click.