When A Flood Strikes Your Dover Home, Call Our Experts At SERVPRO Right Away!
5/18/2021 (Permalink)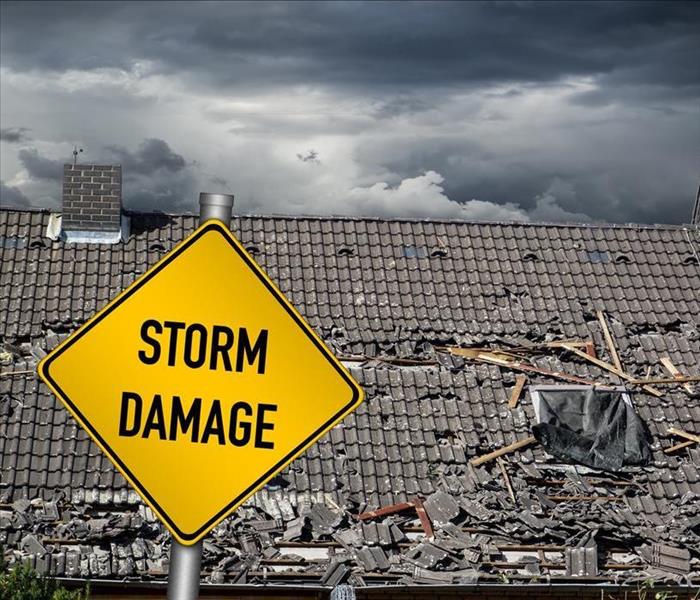 Flood and storm damage is no easy task. Call SERVPRO for the storm restoration services needed for your home.
Scoping Flood Damage For A More Efficient Service In Dover
When we think of flooding, the first thing that comes to mind is external — natural weather events like heavy rainfall, storms, road overflow, or flash flooding. However, flooding can be caused by many other issues internal to the home. If there are issues with an attic water tank, HVAC system, or second-floor plumbing, water can quickly flood the home requiring emergency assistance from an experienced service provider.
We can provide expert IICRC certificate holders to help residents with flood damage in Dover. One of the first things your SERVPRO technician can use their expertise for when arriving on-site is conducting a visual inspection, also known as scoping the property. This process may seem time-consuming, especially when there is water around your ankles, but scoping is an essential part of delivering an efficient service.
The scoping procedure involves checking to make sure ceilings are not loaded with water. Equally, shutting off electrical shock hazards and checking subfloors to see how much water has been absorbed. We start from the source of moisture and work outwards using moisture meters to detect where water may have migrated and make a note of different materials that could be a source of damage.
Once a thorough assessment is complete, we can bring in the correct equipment, tailoring it to your property and possessions. Water extraction units combine heating elements with vacuum power and specialize in removing excess moisture. These are effective in combating pooling without risking damages to your structural contents.
If during the scoping procedure, there is a discovery of excess water beneath your subfloor, underneath fittings, or inside wall spaces, SERVPRO can deploy specialty drying equipment. Injectidry systems involve drilling small holes at the base of walls to allow a current of hot air to be passed through. We can refill and repaint these holes afterward. However, the process is essential to ensuring your home is thoroughly dry, "Like it never even happened."
For expert inspection and property solutions for flood damage, contact SERVPRO of Dover / Stillwater at (973) 810-2825.