What Few People Know About Flood Damage Mitigation in Dover
11/10/2019 (Permalink)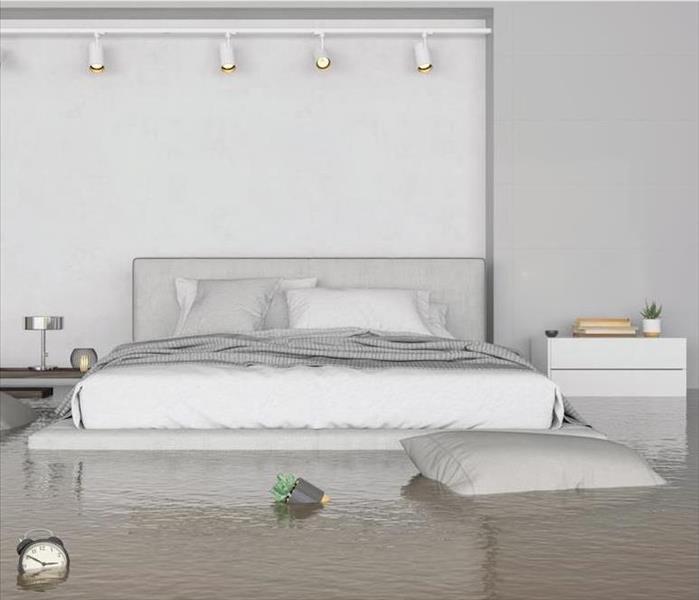 Flood damage and stagnant water can be quite overwhelming. Contact SERVPRO for water removal and remediation services.
Why Water Removal is Vital for Flooded Dover Homes
Debris removal is one of the first steps that you can anticipate your Dover home needing, which might include strenuous hours spent raking and shoveling loose content from the floors of your residence. In many situations, however, water removal must precede debris cleanup because of the severity of standing water and its potential contamination threats present. The extraction process is a critical one for many reasons.
Flood removal for Dover homes hinges on the use of premier extraction tools available to our SERVPRO professionals arriving at your damaged residence. One of the most routinely used devices for our water recovery and flood restoration professionals is our submersible pump. Though it runs on electricity in situations where the power might be disconnected, we have portable and trailered generators to supply stable power to the units where necessary. If the water is thought to contain sewage or other contaminants, we can also work with septic pump truck operators to remove this hazardous standing water.
Hydrostatic pressure is another reason why reacting quickly to flooding scenarios is the focus of our SERVPRO team. Softening soil around the foundation of your house, combined with literal standing water against this structure, can present a challenging scenario. We have to regularly inspect the condition of nearby surfaces like block walls and their mortar joints for new moisture pockets or literal leaks through the masonry of your basement or crawlspace where applicable.
Continually discharging floodwater from a damaged residence often requires us to find the most reliable path to a sanitary sewer system or use our extractor trucks to transport this removed water to a licensed disposal facility. Because many homes have sewer cleanouts towards their home or close to where a service line and mainline come together, drainage to the sewer system is often accessible with these standpipes.
Removing standing water and the hazardous flood effects that can result is the priority of our SERVPRO of Dover / Stillwater team. We have the experience and equipment to help, however you need. Give us a call anytime disasters strike at (973) 810-2825.
Click here for more information about Dover.