When Should Property Owners Contact Restoration Professionals to Perform Flood Damage Restoration in Hopatcong Properties?
4/26/2021 (Permalink)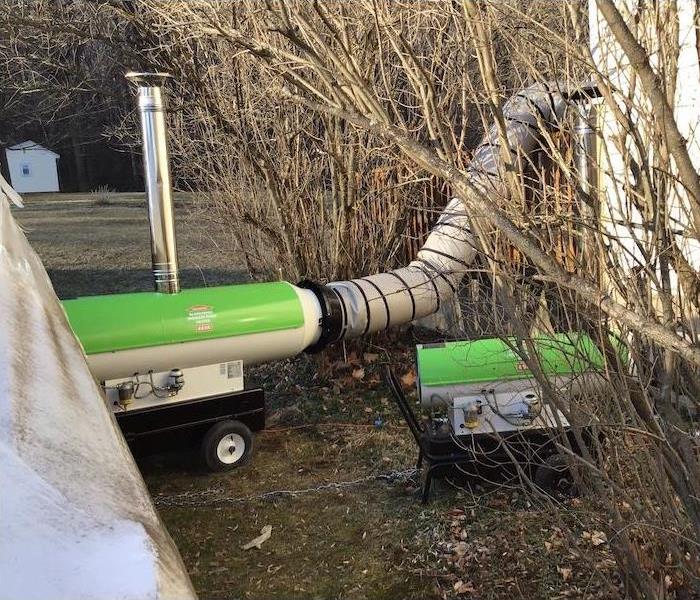 Homes devastated by storm damage need the help of SERVPRO. Our equipment and manpower are second to none.
They Should Contact an Experienced Restoration Team Like SERVPRO Immediately when Flood Damage Occurs in Their Hopatcong Home
Floodwater intrusion into your home can cause significant destruction. The excess moisture can cause long-term effects if proper water extraction, decontamination, and drying are not performed within a short time. Hiring a certified restoration team like SERVPRO is the best way to avoid long-lasting structural damage.
Property owners should take floodwater ingress seriously and act fast by contacting our response team. Only certified technicians can perform proper flood damage restoration in Hopatcong homes. This intervention should be fast and effective to minimize potential short and long-term damages.
Can SERVPRO respond to a homeowner's emergency at night?
SERVPRO has decades of experience in handling flood damage. Therefore, we understand the importance of a quick response. Our technicians can respond to your emergency call even in the middle of the night and develop a flood damage restoration plan. Our restoration team can evaluate three criteria to determine the best way to solve the problem, including:
Degree of contamination
The magnitude of property damage
Replacement cost vs. restoration cost
How does SERVPRO's restoration team dry wooden floors after water extraction?
Our technicians use highly advanced equipment during restoration to offer effective flood remediation services. We can use portable electric heaters to direct heat on the wooden floor to speed up moisture evaporation, leading to faster drying. We are also proficient at offering other services like:
Ceiling repairs from water damages
Basement flooding cleanup
Water removal services
Water damage repairs
When a storm causes flood damage in your home, you need help from an experienced restoration firm. Contact SERVPRO of Dover / Stillwater for excellent restoration that can make the flood damage look "Like it never even happened." Talk to us today at (973) 810-2825.