SERVPRO Delivers a Professional Job for Water Cleanup in Hopatcong
3/15/2021 (Permalink)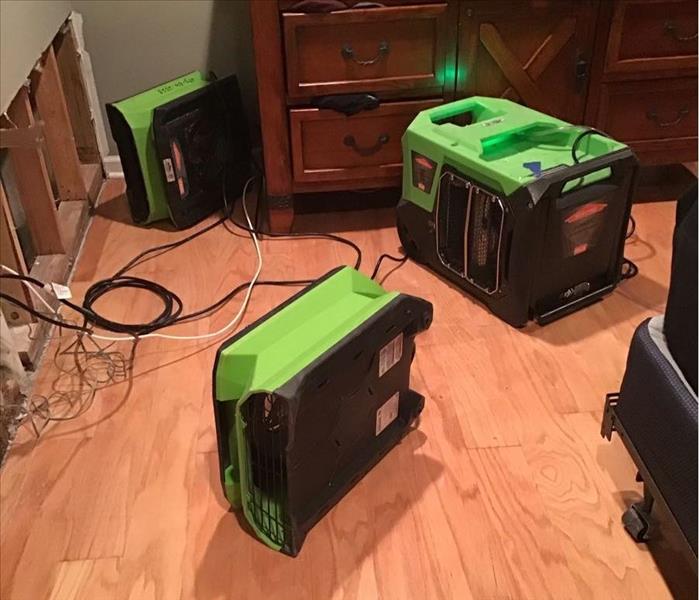 Water damage may occur anywhere. When it does make sure to contact SERVPRO for the water restoration service needed for your property.
Local Hopatcong Community Relies on SERVPRO for Water Cleanup
One of the most frustrating types of water damage in a home is one where it is uncertain where the water is coming from. Not all in-home floods come from a big pipe break or washing machine failure. Some jobs require more investigation into the matter.
SERVPRO technicians have a host of specialized equipment and methods for water cleanup in Hopatcong properties. One of the first actions undertaken upon arrival for any type of water damage is scoping the property. This process involves
The use of specialized equipment for moisture detection
Visual inspection
Cutting small areas of the wall to peer behind
Use of infrared cams to find cool areas of probable moisture within the structure
The techs track backward from found water within the house to locate the source it is emanating from and recommend the proper repairs to halt any further damage from occurring. The techs also look for secondary moisture issues, such as mold or deterioration to walls, floors, or ceilings.
Local Hopatcong property owners know they can count on SERVPRO of Dover / Stillwater at (973) 810-2825 for fast, professional water cleanup available 24/7.