What are the Steps Professional Hopatcong Mold Remediation Companies Take?
10/14/2021 (Permalink)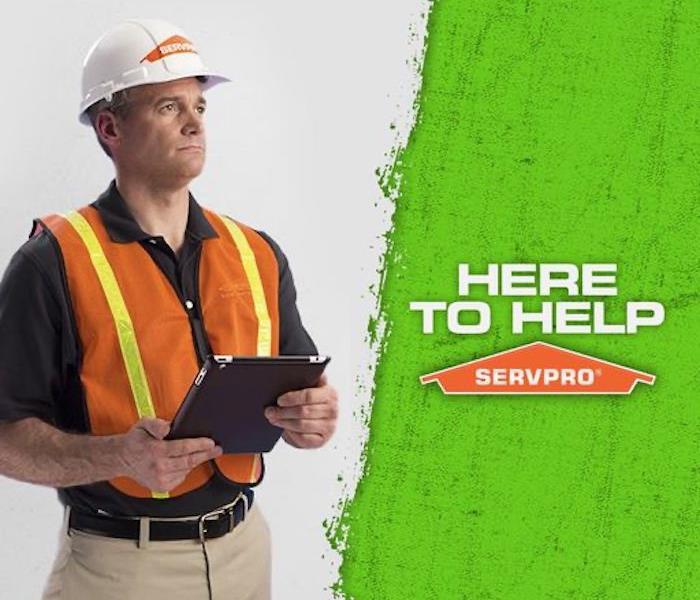 If your home is overtaken by mold you need to call the professionals. Call SERVPRO today for remediation assistance. We know all the steps to take.
SERVPRO Technicians Can Handle Any Size Mold Damage Problem in Hopatcong Properties
Like most problems, a mold infestation in a Hopatcong home will only worsen if not addressed. It is also unfortunate that there is a vast amount of misinformation for handling mold colonies that can make the issue worse. Mold damage always should have professional mitigation for the best outcome.
Among mold remediation companies in Hopatcong, only the top choices ensure their employees have the level of comprehensive training that SERVPRO technicians undergo. The techs receive an ongoing education for the latest advancements in both restoration and common repairs after mold infestations get cleaned up.
A large percentage of property owners suspect they have a mold issue before it has a chance to infest the entire home. For this reason, SERVPRO technicians utilize containment during mitigation, so airborne mold spores do not float to another area of the house or enter the ductwork.
Building materials with mold growth generally require safe disposal as sheetrock, and most types of flooring have no potential for reuse after exposure to a mold infestation. A homeowner undergoing mold remediation can expect to see:
The removal of walls and ceilings with mold damage
Most types of flooring do not fare well against mold growth and require disposal
Cleaning with professional antimicrobials and the use of sealants on some building materials left in place
Solutions for surfaces include abatement to remove any dried residues left behind. The techs carefully hand vacuum or for stuck-on colonies on organic materials such as studs, the techs use methods such as soda blasting to get rid of the hard-to-remove areas without marring the surfaces.
SERVPRO of Dover / Stillwater at (973) 810-2825 assists local Hopatcong property owners as a top-tier mold remediation company. The trained, certified technicians have the knowledge and experience to mitigate any size of mold infestation.