Why We Are The Best Choice For Dover Water Cleanup
2/24/2020 (Permalink)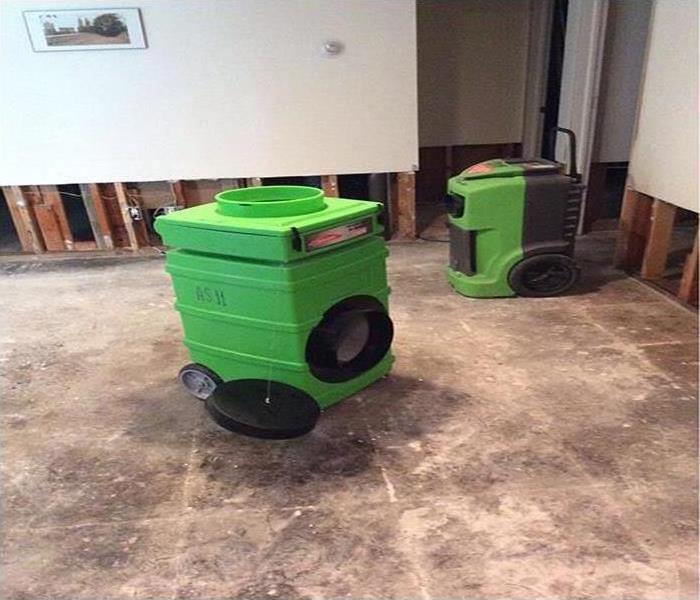 Our experts arrive right away in your home and begin restoration to prevent further damage. We have state of the art equipment to handle any size job.
Why SERVPRO) Water Cleanup Dover – Frequent Emergencies
Some clients seem to have more emergencies than others. Perhaps it is the type of business, the age, and condition of the building structure or the environment of the building. Large older homes or businesses can have water problems often enough to be a significant concern for the owners.
SERVPRO provides water cleanup services in Dover and surrounding areas. We have been in the business of providing and responding to emergencies in this area since 2014. Our employees live and work in the area. Combined with the experience and training our team has, we are the leading providers of water cleanup services in the area. We also respond to fire and storm damage emergencies, flooding, and mold events.
Another Major Advantage
SERVPRO has created an Emergency READY Program for both residential customers and commercial customers worried about response and recovery times for water damage situations. Also, our program is geared to storm, flooding, fire, and mold remediation services.
Our customers know that a fast response can often have a significant impact on the recovery of contents, damage to the structure, and total time needed before clients can return to their primary business operations. SERVPRO responds on a 24 / 7 day a week basis, often on-site in less than four hours. Even with a fast response, delays can occur because the on-site person at the time of the emergency is not well informed about whom to call, knows where the location of keys to unlock doors, or locations of water shut off valves and power control systems.
SERVPRO has demonstrated that we can avoid valuable loss of time by creating a SERVPRO Emergency READY Profile. Creating the profile is free and provides all of the information your employees and SERVPRO team members required to react quickly to a disaster. The information provided also helps clients understand what to expect and what action to take to enable an effective and efficient response. We can reduce reaction times by minutes, sometimes even hours, by being prepared for disastrous events.
When SERVPRO provides water cleanup services, we aim to return your building to its original condition, "Like it never even happened."
Call SERVPRO of Dover / Stillwater at (973) 810-2825 for 24/7 service. We proudly serve Cranberry Lake, Oak Ridge, and surrounding areas. We're Faster To Any Size Disaster.
See more about Dover.