What Does Fire Damage Restoration of Homes in Stillwater Involve?
8/23/2020 (Permalink)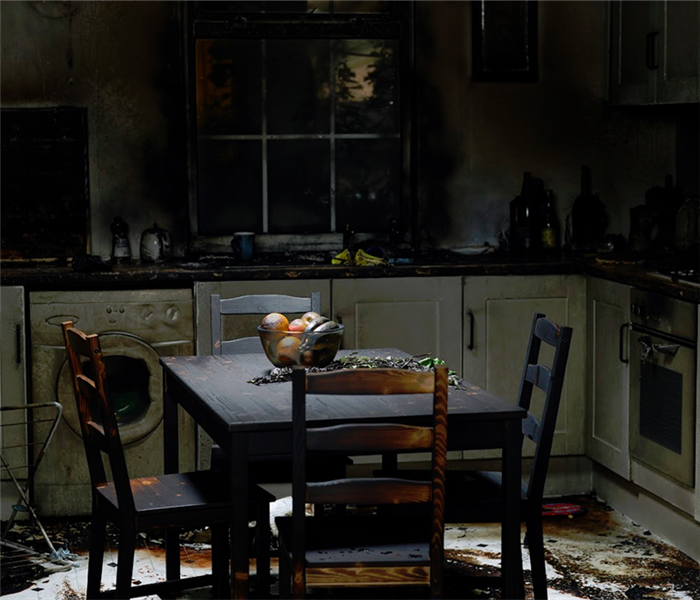 The lingering effects of fire damage can be hard to deal with. Contact SERVPRO for professional remediation services.
SERVPRO Provides Skilled Technicians to Help Speed Up or Simplify the Process for You
In the event a fire affects your Stillwater home, you may want to know what restoration involves, for planning or other purposes, before you embark on the process. SERVPRO can lay out the process clearly for you and help you deal with all aspects of the loss "Like it never even happened."
What is the general progression of a restoration process?
The process of fire damage restoration in your Stillwater home is likely to depend on the level of damage the property suffers. However, some steps are common, starting with:
Removal of damaged materials
Cleaning of soils from surfaces and materials
Restoration of salvageable materials
Managing odors and refinishing surfaces
How do I differentiate materials to remove or restore?
Some forms of damage are easy to classify as salvageable or unsalvageable. For instance, removal of materials like drywall or insulation remnants seared by flames is necessary. However, if the same materials are caked with residues, the decision may not be clear-cut. Our SERVPRO technicians make the decision based on:
The type of material involved
The level of damage
The cost of replacement compared to repair
For insulation, removal is necessary even when there is no physical damage apart from soot deposits. Cleaning such deposits is more expensive than replacement, while leaving them in place can lead to long-term odor issues. For deposits on drywall, we check what type of residue is involved. In the case of wet smoke residues, we can opt for removal since cleaning is difficult and may not remove all residues.
How easy is it to clean a fire-damaged house?
Cleaning after fire damage is a relative process influenced by many factors, including the size of the property and intensity of the fire. The resources available for cleanup also determine how hard or easy the process is likely to be. Our SERVPRO technicians readily access a wide range of agitation equipment, cleaning chemicals, ladders, and other elevated platforms to simplify the process.
If poorly planned, fire-damage restoration can be complicated. Call SERVPRO of Dover / Stillwater at (973) 810-2825 to help plan and execute the renovation of your home.
Click here for more information about Stillwater.