Our Experts Can Safeguard Your Dover Home After A Water Damage Incident
7/29/2021 (Permalink)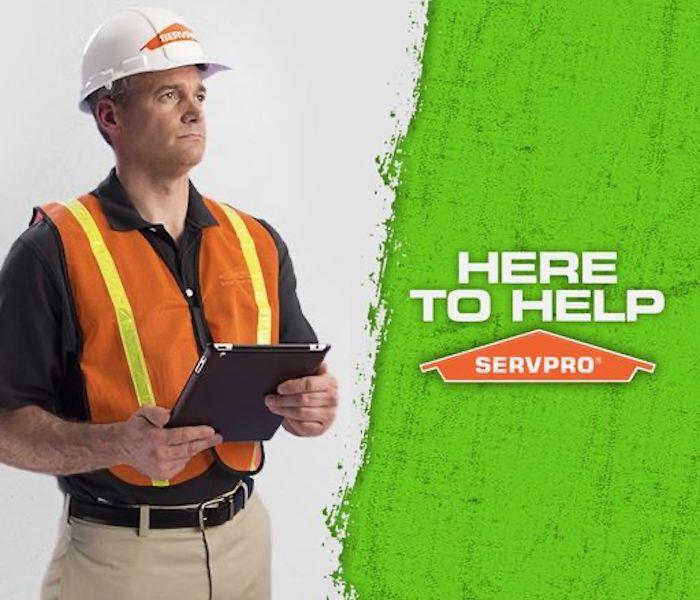 Water damage can leave your property with many issues. Trust our experts to bring your home back to its original state "Like it never even happened."
Why SERVPRO for Professional Water Damage Repair
Dishwasher leaks are a common cause of water damage in homes. Your dishwasher can leak for several reasons, including a worn-out gasket, loose connections, improper installation, a faulty door, or a defective tub. A leaky dishwasher can damage your kitchen floor and surrounding structures.
When a leaking dishwasher has caused water to pool in your home, it is critical to seek help from a reputable water damage restoration firm like SERVPRO. We can provide you with prompt water damage repair for your Dover residence. When we arrive at your home, we can begin the water cleanup process almost immediately after assessing the affected areas.
When a dishwasher leaks, the water spreads through the surrounding kitchen cabinets and drywall, underneath floors, and to the carpeting or hardwood floor in your living room if the water damage is significant. We can use an infrared camera to inspect your dishwasher and surrounding walls, floors, and baseboards for water damage. After our inspection, we can provide you with a detailed report and estimate of our services before beginning to clean up, fix, and restore your home from water damage.
Equipment for Water Damage Restoration
Our technicians can use wet/dry vacuums to extract the standing water and dry the affected areas. Then, we can perform necessary repairs to your floors, walls, or cabinets to restore your home to its normal condition. Our certified technicians abide by the highest carpet and hardwood floor restoration standards. We can repair flooring and restore it to its preloss condition. Our goal is to make the damage appear "Like it never even happened."
Once we repair the structure and contents, we perform the final cleaning. We then perform the final inspections, remove all the equipment from the job site, and put all the contents back. Our SERVPRO technicians can keep you updated on the water removal and cleanup project at every step. In addition, as part of the restoration process, we provide you with the information your insurance provider requires and assist you in filing your insurance claim.
If there is water damage in your home, contact SERVPRO of Dover / Stillwater at (973) 810-2825 to handle the damage. We are restoration specialists and can tackle jobs of any size. We serve several local communities, including Dover, Hopatcong, Jefferson, and Stanhope.