SERVPRO Fire Damage Restoration Protects Your Contents in Dover
8/9/2022 (Permalink)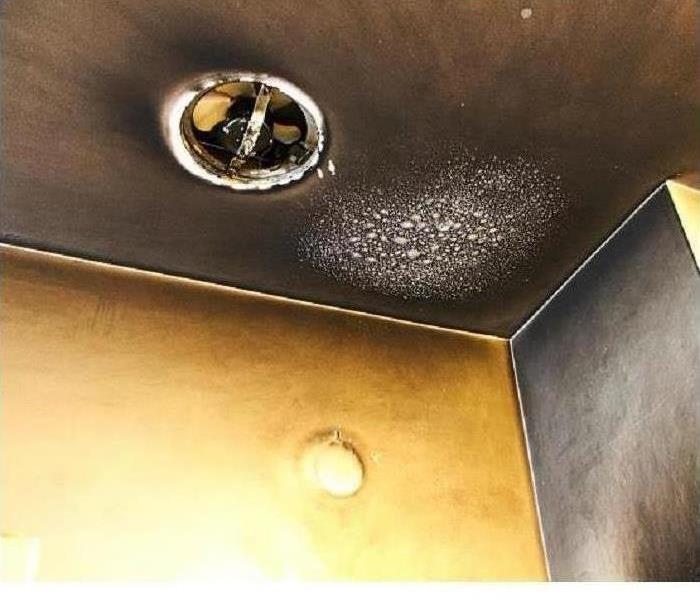 Our techs have the knowledge, experience, equipment to make your fire damage "Like it never even happened."
SERVPRO Applies Fire Damage Restoration Techniques in Dover to Dry Surfaces Quickly
The devastation remaining after a fire in your Dover home is overwhelming. There is fire damage, and everything is covered in ash and soot. There is fire retardant and water soaking everything, and the odor from the fire has spread throughout the house. Many of our clients have no idea where to begin.
SERVPRO provides fire damage restoration services in Dover. Our technicians have the knowledge, the experience, and access to the equipment and tools required to return your home to its original condition, "Like it never even happened." We remove contents and structures that are damaged beyond repair using controlled demolition techniques. We clean all surfaces, deodorize your entire home, and restore your items whenever possible versus replacing cherished heirlooms and treasured collectibles.
SERVPRO uses various cleaning techniques focused on the surface type and the type of soot or grime on your contents. For example, we spray a cleaning product on non-porous materials and wipe the surface with a dry-cleaning towel. We use this technique on appliances and hard surface furniture.
We use foam cleaning techniques on materials when the surface might be damaged from the excessive moisture of cleaning products. Foam cleaning works well with upholstery where shampooing is effective and will not damage these fabrics. Saturation techniques are also used when appropriate to clean a surface more thoroughly. Rest assured, SERVPRO will apply the correct cleaning approach to all the various eternal areas in your home, both porous and non-porous.
SERVPRO provides the following fire damage restoration services for our clients after they experience a devastating fire in their home:
Smoke Remediation
House fire cleanup
Water and fire restoration
Call SERVPRO of Dover / Stillwater for fire damage restoration services. We provide service to Dover and nearby areas. We can help 24/7. Call (973) 810-2825.