Which projects have the highest return on investment
12/7/2018 (Permalink)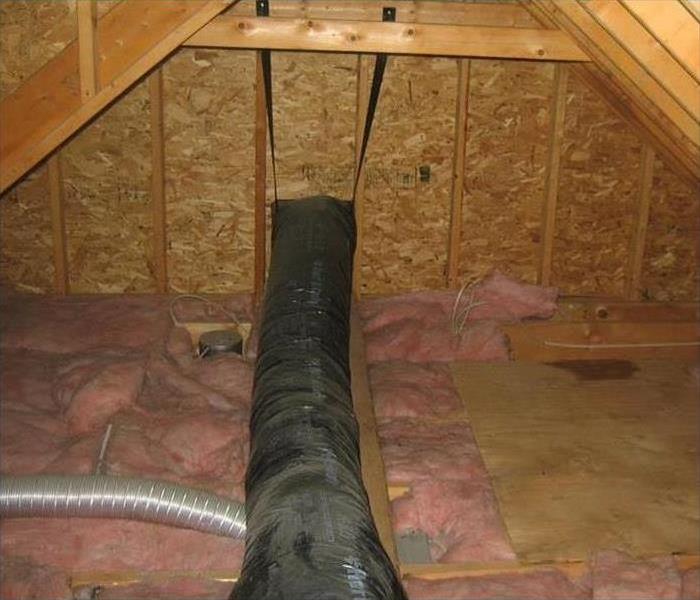 Upgrading attic insulation and HVAC. Two big ways to increase value of home and get a big return on investment.
Are you thinking about taking on a renovation project?
Renovating a space in your home, or perhaps a whole house can be an exciting but challenging task. There are many factors to consider when deciding how to proceed: the scope of the project, timelines, and of course – the budget. An important aspect of approaching any project is to be flexible. With any renovation or home improvement, there's a chance something could go wrong, cost more, or take longer than expected. Leave some wiggle room in your initial budget projections to account for situations that may come up!
You should also take into account which projects will yield the greatest return on your investment. Be smart about where to spend your money around your home, whether you're going to put it on the market this year or a few years from now. It's also important to do your research on local professionals who are going to do the work- get recommendations from people you know and trust!

As a rule of thumb, projects that cost less money will recoup the investment at a higher percentage. Some examples of these low-cost, high-return projects are refinishing floors, upgrading existing insulation, installing a new HVAC, adding wood flooring, and conditioning a basement into a livable space. With these, you may see anywhere from 70-100% of your investment come back to your pocket if you are able to sell your home within a decent amount of time.
Some other ideas to consider are improving the curb appeal of your home by making exterior upgrades or replacements. New doors, replacement windows, new siding, new gutters, fresh exterior paint, and some tasteful landscaping are just a few ideas that can fall into the cheaper end of improvement costs and will truly allow your home to stand out from the crowd.

New kitchens, home additions, master suites, finished attic spaces, and adding bathrooms are some of the larger scale and more sought-after upgrades that will attract and impress buyers looking at your home. These projects are full of variables and options so your costs can range from $5k for a basic bathroom upgrade, to upwards of $100k for a deluxe chef's kitchen. While you will get a good amount of money back for these projects, they will rarely fully pay for themselves in the resale market.
Overall, small, mid-range and larger scale home improvements are seeing a growth in cost-benefit ratios nationwide. Look around at homes in your area and see what others are doing to increase the value of their homes to see how you can keep pace with the improvement values in your own space. It can be difficult to know which projects are right for your budget and your home and to anticipate how they will affect its value after improvements. Start small with DIY projects and as you move forward consult with local real estate professionals and contractors to get advice and information that will guide you in finding the upgrades that are best suited for you and your home!