Can Spores Spread During Commercial Mold Remediation in Hopatcong?
2/22/2021 (Permalink)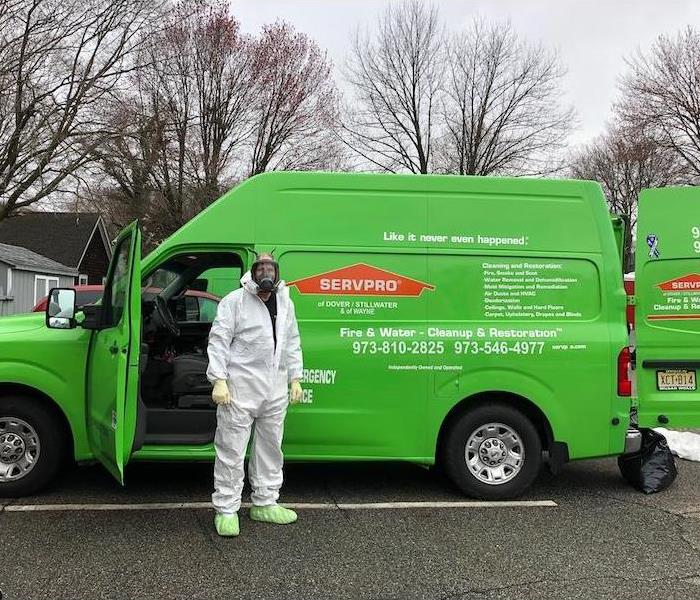 SERVPRO has multiply techniques for mold remediation. Their technicians are IICRC certified for any size job.
SERVPRO Techs Have Extensive Training for Handling Commercial Mold Remediation in Hopatcong Properties
While airborne mold spores occur naturally both inside and outside of structures, they do not cause any problems unless the conditions arise to cause them to germinate. If this happens, an infestation can spread rapidly.
SERVPRO technicians use multiple methods to ensure that during commercial mold remediation in Hopatcong structures, the area is known to contain colonies does not get the opportunity to spread to other areas of the building. This gets accomplished through the use of:
Negative air chambers
Containment over vents and doorways
Tenting directly over the colonies during drying
After drying and abatement of the dried matter, the techs wipe down surfaces with proprietary antimicrobial cleaners and use sealant applications as needed to inhibit any return. After the mitigation efforts complete, SERVPRO can bring in a certified industrial hygienist to measure the air quality and confirm the presence or absence of harmful mold spores. This ensures that commercial properties can reopen for business with total peace of mind the premises is safe for operation.
Local businesses rely on SERVPRO of Dover / Stillwater at (973) 453-0401 for commercial mold remediation services to eradicate the infestation and get the company reopened.