Rapid Responses for Your Dover Home After a Water Loss
2/16/2020 (Permalink)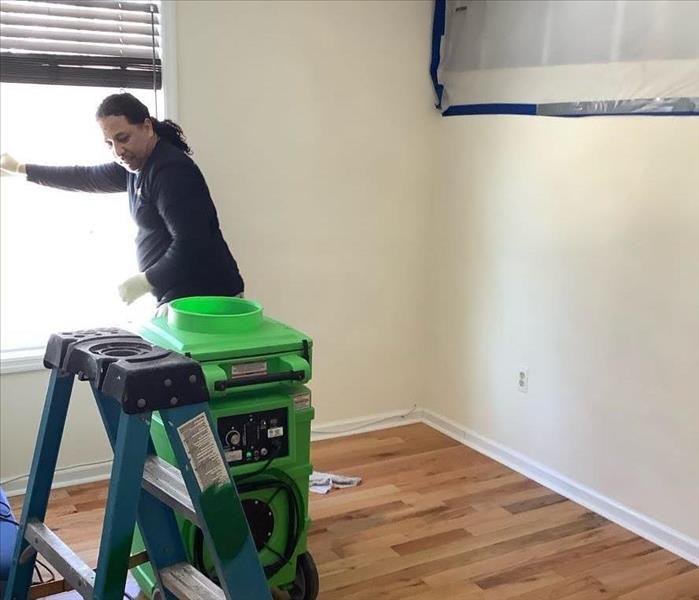 Water damage to your Dover home will need more than just your normal cleaning routine, let SERVPRO be there.
SERVPRO can and will be your Rapid response team after your Dover water loss.
Whether it is a faulty appliance, frozen plumbing fixtures, or leaks, water losses in your Dover home do not get better on their own. Despite the insistence of many homeowners to take care of problems on their own, without the right technologies and equipment available to our SERVPRO professionals, properties get inadequately dried, and the problem is not entirely addressed. Cleaning up after a water loss means much more than applying elbow grease.
Water cleanup for Dover homes after a loss involves the removal of residues, prevention of staining, and a practical assessment of the salvageability of damaged construction materials and structural elements. These decisions often get made based on the cost of replacing these components versus the expected money involved in restoration, drying, and other recovery solutions. With hundreds of drying decisions that must get made with every water loss scenario, our project management gets to work with sophisticated moisture detection tools to scope out the necessary tasks to complete the job.
Staining is a scenario that can often be challenging to avoid for specific materials. Saturation in carpeting, for example, can often leave a residue behind that requires cleaning to restore fully. Avoiding these conditions means not only effectively drying out the carpet with our wands, weighted extractors, and air movers, but also then deploying our cleaning equipment for hot water extraction or deluxe pre-conditioning and cleaning.
It is a focus of our SERVPRO team to reduce unnecessary tear-out and reconstruction when restoration is a possibility. When we can respond quickly to a loss, much of the migrating water has not yet moved beyond the surface of surrounding materials. Extractors and drying tools in our inventory can work to remove this surface water before it penetrates flooring, wallboard, or furniture and alters their appearance or structural integrity.
Being located here in Dover, NJ, our SERVPRO of Dover / Stillwater team of professionals can often reach loss disasters within hours of your initial call. With water losses, every moment counts to preserve and protect the installed materials and contents of the house. Give our team a call today at (973) 810-2825.
To find out more about Dover, click here.