When Should Mold Remediation Happen in a Dover Home?
1/13/2022 (Permalink)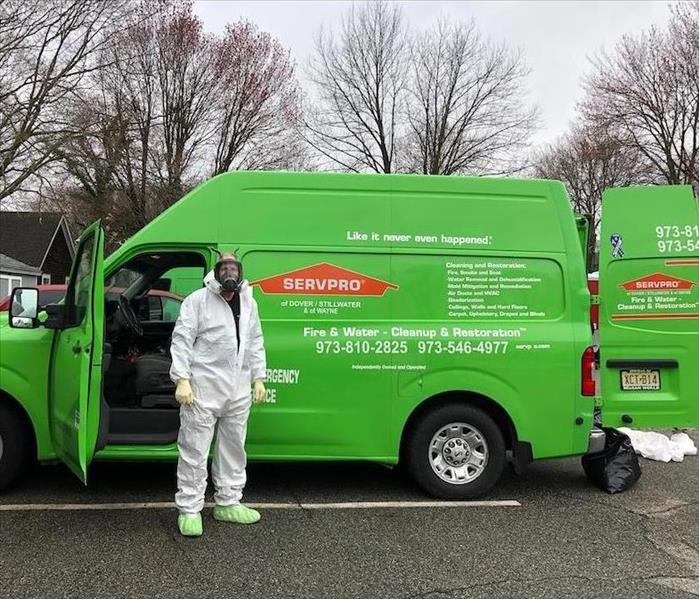 SERVPRO mold remediation techs have the knowledge and experience for every phase needed for your home.
Mold Removal from Dover Homes is an Urgent Matter
When you live in Dover and suspect mold in your home, it may be tempting to wait a few months while the weather gets nicer before contracting a specialist to help you take care of the problem. However, mold is a severe issue with potential health effects, so resolving it should be a top priority. Every minute mold spores travel through your home makes the problem bigger. Avoid deterioration of your walls and furniture by calling a reputable company as soon as you encounter mold in your home.
In Dover, you can call SERVPRO for mold remediation services. Our IICRC team is ready around the clock to respond to your call and initiate a comprehensive mold removal and remediation process. The source of most mold problems is excess humidity due to leaky pipes or malfunctioning appliances. Our team closely inspects your home to identify the head of the problem and address it while returning moisture levels to normal. We can gather the data necessary to guide our actions thanks to our state-of-the-art moisture meters.
It is common for our SERVPRO crew to find mold in places the homeowner had not yet detected. As much as we focus on cleanup with air vacuums, anti-microbial solutions, and air filtering systems, the best attack on mold is preventing it from growing. To detect mold at its earlier stages, you can be vigilant of the following-
Dark spots on your walls that seem to be spreading
A musty odor in some areas of the home
Leaks in attics, basements, and other less-traffic areas of the house
At SERVPRO of Dover/Stillwater, we like to work hand-in-hand with our clients to achieve the most effective solutions. Call us at (973) 810-2825 and let us work to leave your home "Like it never even happened."