Where Does Standing Floodwater Go After a Dover Flashflood?
9/13/2021 (Permalink)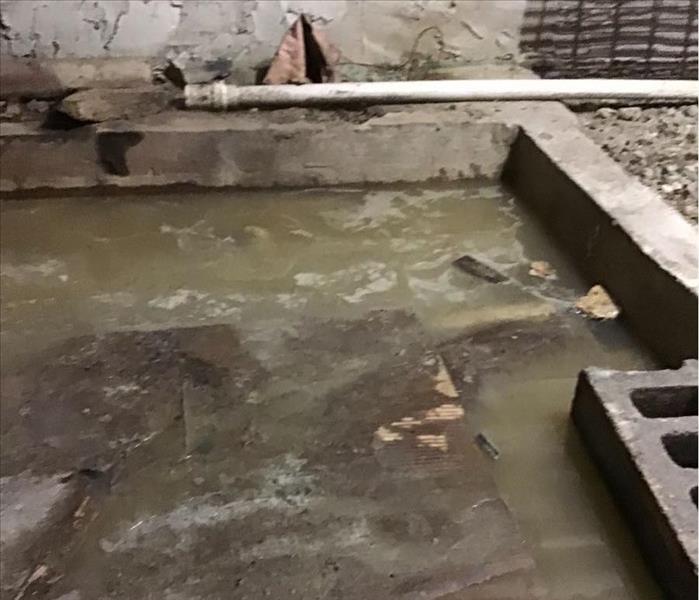 When a storm floods your basement and or home, SERVPRO has the manpower and equipment needed for your home.
SERVPRO Has Equipment to Ensure Speedy Flood Damage Cleanup
Heavy storms can dump copious amounts of water that rapidly overwhelms already burdened sewer systems in the Dover area. The result is the need for floodwater cleanup.
In cases where the flood damage affecting a Dover property is part of a widespread issue, SERVPRO springs into action and brings additional equipment to dispose of the water. Normally floodwater recedes almost as rapidly as it enters a home or business; however, after the remnants of a hurricane or other heavy rainstorm hits the area, it can result in catastrophic amounts of rain that back up into homes is nowhere for the water to drain off to.
Normally, the technicians dispose of the water following municipal regulations into a sewer system. However, when the water has nowhere to recede, SERVPRO technicians use their equipment to remove water into receptacles for disposal.
The water within a structure degrades rapidly and often arrives with bacteria, debris, and other harmful elements. SERVPRO technicians have proprietary biocides and other professional water treatments to allow safer handling during the extraction process. Other actions to make the structure safer include:
Inspection and controlled demo of sagging ceilings and buckled walls
Ensuring electricity is off if there are outlets that could come into contact with floodwater
After flood damage to a home, there are often many items that need disposal. Most porous items that absorb the water may harbor contaminants or be a central hub of mold growth. The items with the most reuse potential get cleaned through applications such as immersive methods. While the goal of SERVPRO is always to save property owners the cost of replacement, flood damage is often beyond the capabilities of professional restoration services.
SERVPRO of Dover / Stillwater at (973) 810-2825 for assistance with cleaning and restoring Dover properties after any size or type of flood damage.