Our Professionals Make The Claims Process Easier After A Fire Has Damaged Your Dover Home
3/6/2019 (Permalink)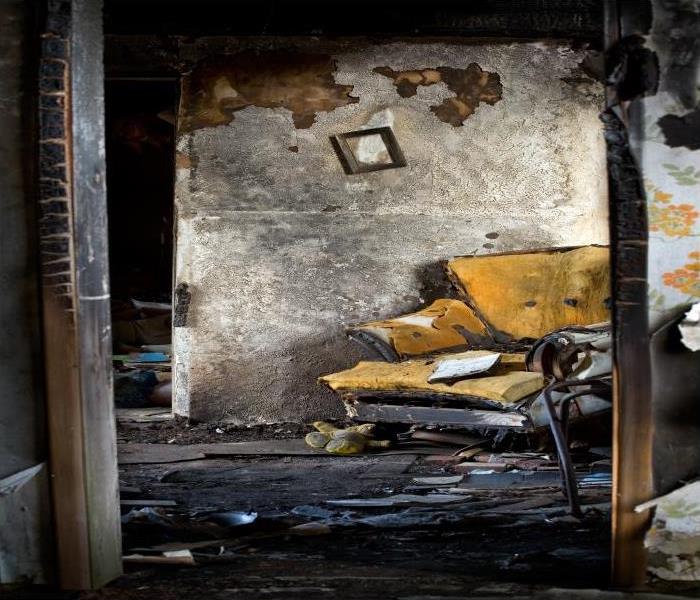 Give our SERVPRO of Dover / Stillwater rapid response team a call whenever disaster strikes at (973) 810-2825.
Working With Your Insurance To Restore Fire-Damaged Dover Homes
Disasters can seem a little easier to manage when you have insurance coverage for your Dover home. While these incidents can still prove traumatic, you can at least remain assured that the appropriate professional assistance and quality restoration for your fire-damaged home are just around the corner. There are several reasons why our team is a wise choice, and our work with local and major insurance companies should help to make a choice even clearer.

When it comes to restoring your Dover home from widespread fire damage, some steps must get taken before your insurance company can approve a damage claim to afford the restoration that your home requires. The initial step in this process is a thorough examination of the property and a catalog of the damage that your house has sustained from the incident. Instead of subjecting yourself to the potential dangers that could exist in your home immediately following a fire, allow our SERVPRO team to take care of this step for you.

When we dispatch our rapid response team, we can send along our competent and honest estimator to begin an assessment of the property to note all damages and what must occur to restore the home completely. Not only does this list include the nature of the work to get performed in your house, but it can also catalog irreparably damaged contents and provide photographic evidence to your insurance provider that they require to approve a claim.

By contacting our SERVPRO professionals even before you contact your insurance provider about the disaster, we can already accrue the information that they need. In addition to this making the claims process more efficient and smooth, it also provides an opportunity for our mitigation team to protect at-risk areas and contents of your home that could become damaged by waiting for the red tape of insurance companies.

Fires can occur with little warning and restoring this damage should not wait. Give our SERVPRO of Dover / Stillwater rapid response team a call whenever disaster strikes at (973) 810-2825.
Click here for more about Dover.