Is Fire Debris Removal Necessary in Dover Homes?
7/31/2020 (Permalink)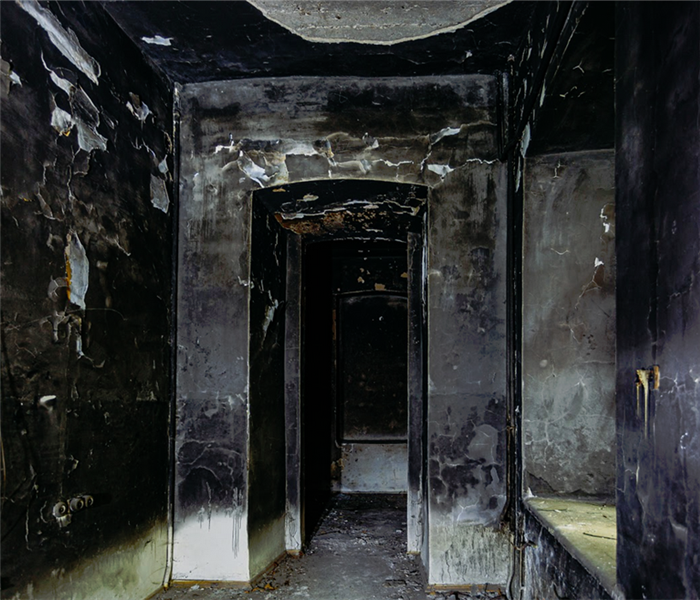 Fire debris can leave lingering effects in your home if they are not taken care of after they occur. Call SERVPRO for fire damage mitigation services.
There are many advantages to specific emergency services before mitigation, like debris removal.
Emergency services are a step that our professionals and contractors can take to reduce the severity of loss in your Dover property after events like fires occur. While this heading could indicate several tasks happening simultaneously, one of the most pressing of these actions taken in the early stages is debris removal. This approach is vital to limiting the severity of many threatening conditions that could exist after extinguishment.

Many insurance providers cover fire debris removal for Dover homes, even if there are variances and discrepancies in what other services and corrective actions might be covered by your policy. This valuable phase of mitigation can have multiple benefits to the structure and even reduce the time and cost of restoration overall. Some of the advantages of fire debris removal for your home include:

Reduces Concentration of Odors
Limits Circulation of Soot
Makes Structural Concerns Identifiable
What Other Emergency Services Can SERVPRO Provide?

Because we also feature in-house contractors on our roster, we can offer a much broader range of emergency services beyond fire debris removal. While it is critical to begin this phase first, our contractors can also work on sealing structural breaches in the roof and other areas of the property created by fire or first responders extinguishing the blaze. We can also utilize this opportunity to begin controlled demolition to prevent structurally weak elements and areas of the house from collapse to protect both the occupants of the house and our responding technicians.
Every phase of restoration and recovery after a fire loss incident is essential for your home. However, the initial actions taken, such as temporary construction solutions and debris removal, can have lasting effects throughout the entire restoration process. No matter what your home needs, our SERVPRO of Dover / Stillwater team can help when you call (973) 810-2825.

Click here for more information about Dover.