Dover Homeowners Appreciate Post-Flood Content Preservation Done by SERVPRO
5/14/2019 (Permalink)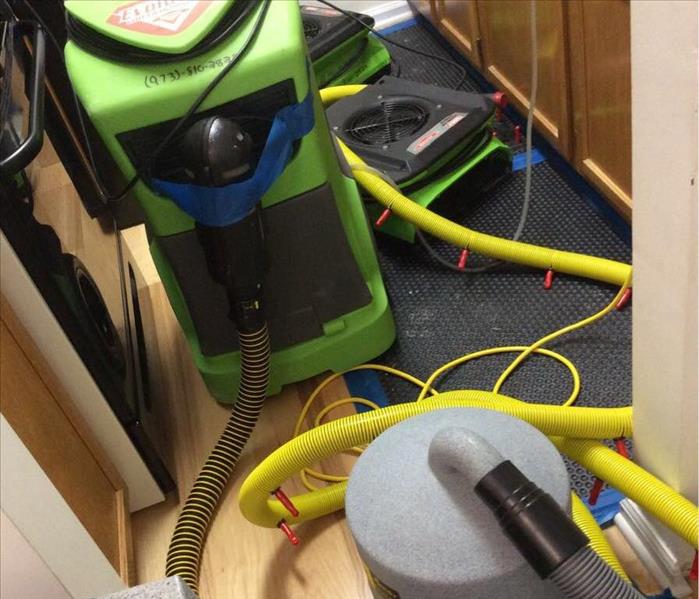 SERVPRO Has the Equipment and Skills to Restore Your Flood Damaged Home in Dover While Protecting Your Contents in a Pack-Out
What Happens to Flood Damaged Items in Your Dover Home?
It can be challenging to contend with flooding in your Dover home, especially when it comes with considerable structural concerns. With multiple symptoms and effects to face, most homeowners can appreciate their need for professional restoration technicians to work quickly to protect property as best as they can. What many of these same homeowners do not realize is that with teams like ours, structural recovery is only the beginning to the work that we do to restore your home and your life after a flood emergency.

A property is much more than building materials and space, and when flood damage occurs in your Dover home, you can start to appreciate the various items and contents within that now become at risk for irreparable damages. The belongings within your house can easily become ruined by standing and rising waters, especially when that water comes with the threat of contamination and bacteriological concerns. Our SERVPRO professionals responding to the emergency can work to protect these items with our pack-out process.

With the initial assessment of the property when our mitigation team arrives at your address, our contents department can walk through the home as well and earmark belongings, furniture, and other items for removal and storage off-site. There are many steps that these possessions undergo once they reach our SERVPRO facility, and it can prepare them for their later return to your restored residence.

First and foremost, our team works to dry out damaged belongings removed from the house to prevent secondary effects like mold growth from taking root. In some cases, antimicrobial agents must get introduced to make surfaces uninhabitable for mold spores in the environment. Additionally, deodorization and disinfection are conventional approaches before these items go into storage in our controlled-climate facility.

While you might think that restoration is all about bringing your home back to pre-flood condition, there are more steps than many homeowners realize. You can count on the experience and advanced techniques of our SERVPRO of Dover / Stillwater professionals to make flood damage "Like it never even happened." Give us a call anytime disaster strikes at (973) 810-2825.
More about your town and emergency management right here.